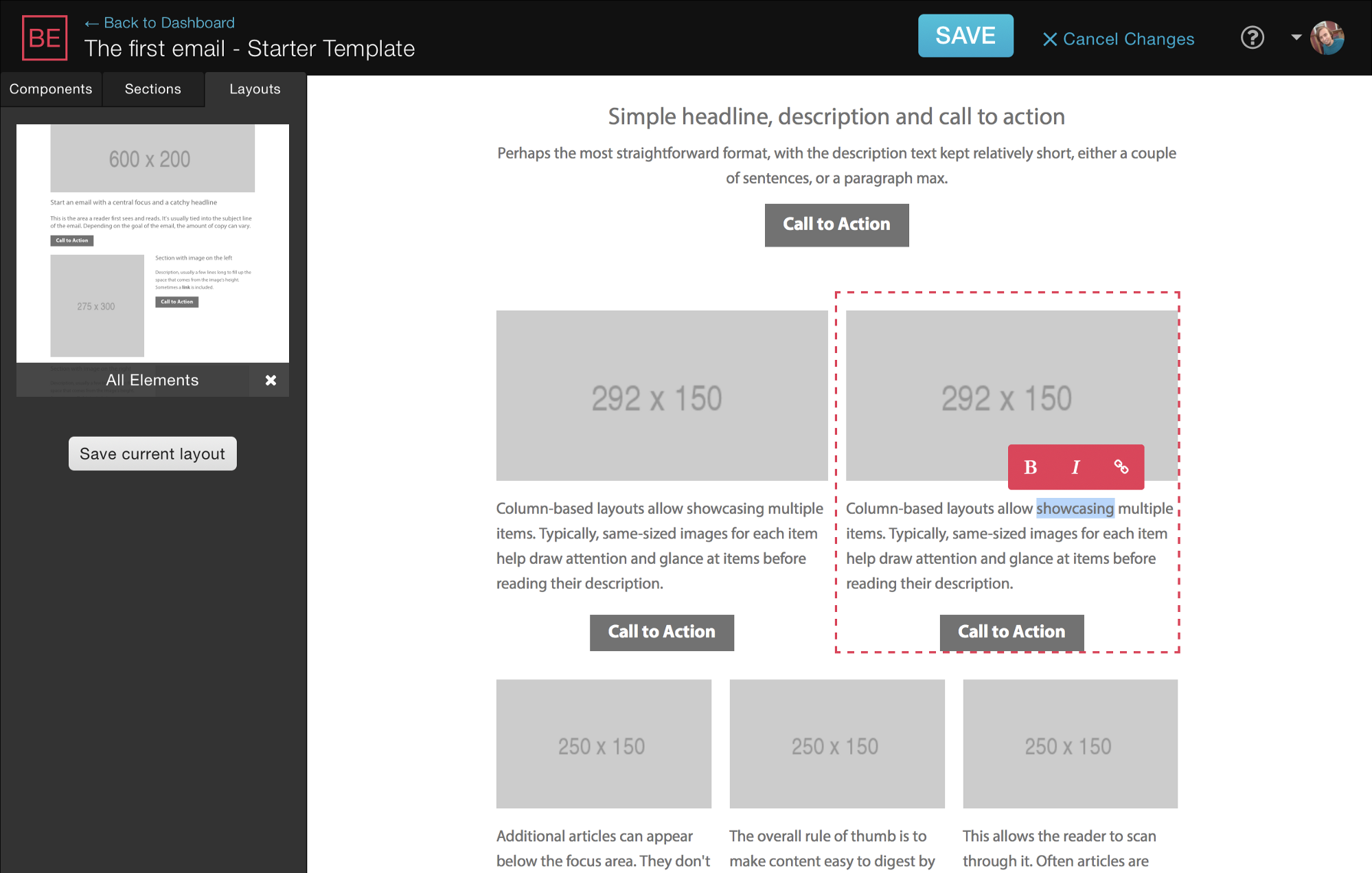 Our latest major release is all about being able to make templates more customizable in very fundamental ways.
Components
Stand-alone drag and drop elements that can be placed within content like buttons and titles. Reusable components reside in the new sidebar in the editor. More info in dev docs →
Sections
The building blocks of a template — rows of standard layout options that are stacked on top of each other. Sections are also part of the editor sidebar and can be dragged in as well. More info in dev docs →
Styles
A region can now have multiple design options to choose from. A couple of simple examples: aligning an image on the left or the right, or changing the look of a button. This becomes even more powerful when you think about the possibilites it has being used with components and sections. More info in dev docs →
Layouts
Ability to save a set of laid out sections and components to reuse, like for a regularly sent-out newsletter format for example.
Starter Template
With new accounts, we now include a bare-bones template option to get started creating emails right away.
To showcase all the new features, we've also launched a major upgrade to the Blocks Edit promo site. Be sure to check it out for more info along with the revised implementation guide.
Use Blocks Edit to improve the production workflow of your marketing emails. You can sign up to use it for free and try out all the new features for yourself.