A content management system for branded email campaigns
Trying to design an email template using a do-it-yourself builder is a recipe for disaster. It requires learning how to use a tool with an overwhelming amount of options and ending up with a constrained design that has to fit within the tool's way of doing things.
A modular approach that anyone can use to build and edit an email campaign
Blocks Edit allows you to use a standard HTML template that you add editing options on top of and eliminates the back and forth of having to go to a developer to make updates by letting you and your team build and edit content directly within the template.
Point & click text inline editing and contextual formatting

Drag and drop stackable modules and pieces

Customizable areas with alternate style options

Reusable components (like buttons, headlines, etc)

Saved layouts (ex: newsletter, announcement, event, etc)
Point and click editor with only the options you need
Edit and manage content pieces with a live preview of results
Customization is designed around your template for full flexibility
No limitations, your template becomes its own tool
Focused around your content, for you to focus on content
Edit only content, no messing with code
Inline editing with powerful, context-aware options
Drag and drop to lay out content blocks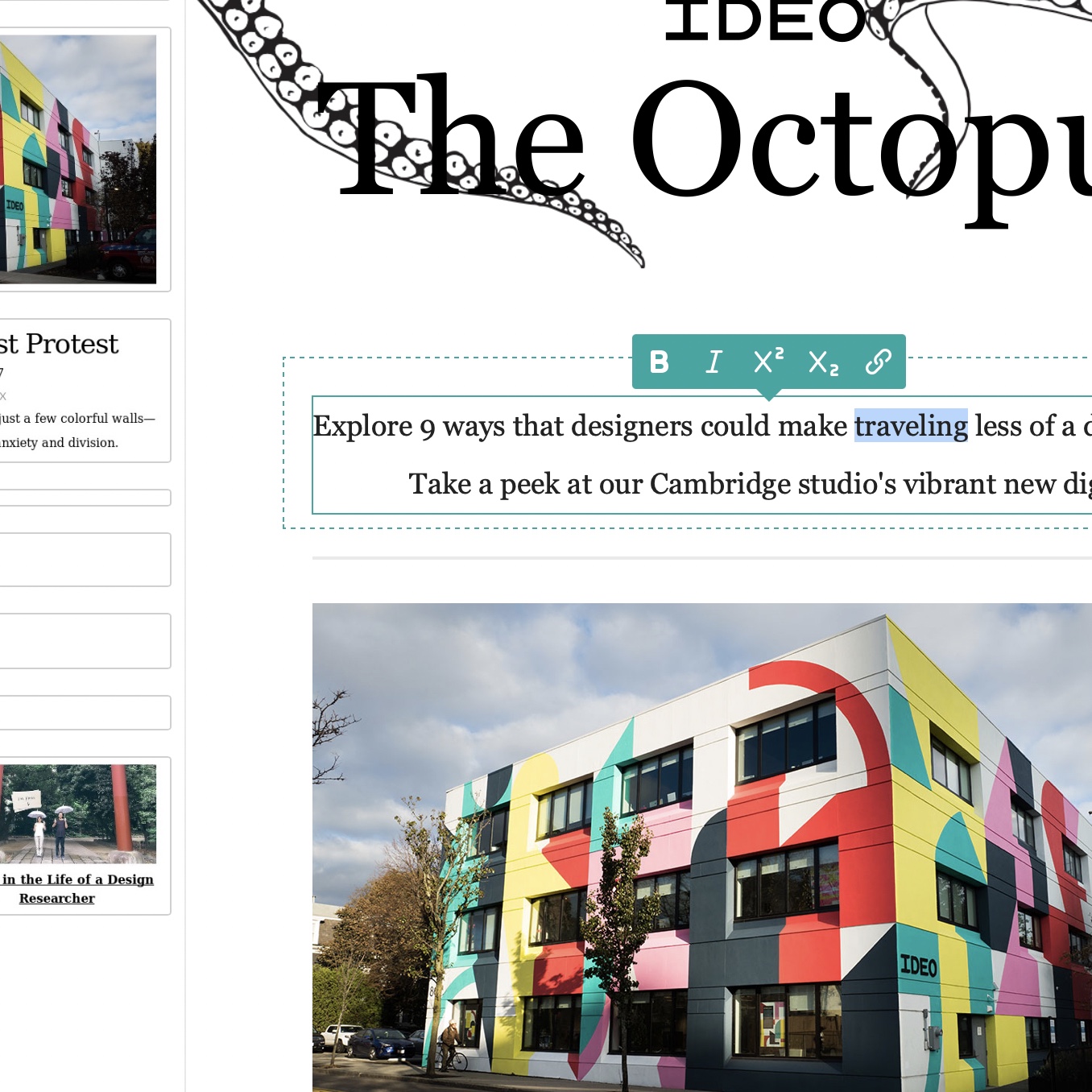 Much less overall testing and QA required
Live preview lets you see final results in real time
Send out preview emails and share preview links
Send code directly to your Email testing tool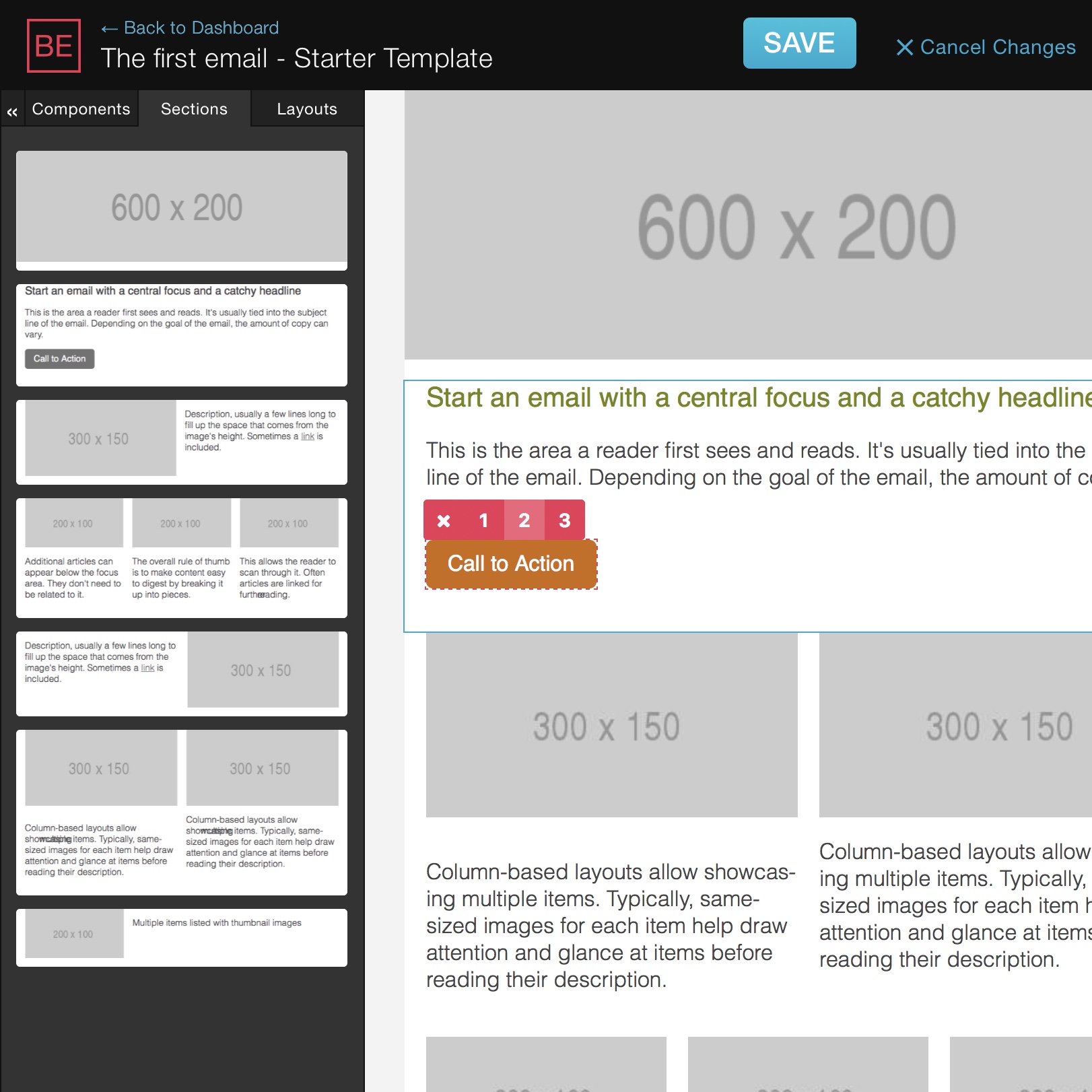 Export to your email service provider
Emails are always platform-agnostic and portable
Download the HTML template in its final form, ready to send out
Import the HTML code or copy it your email provider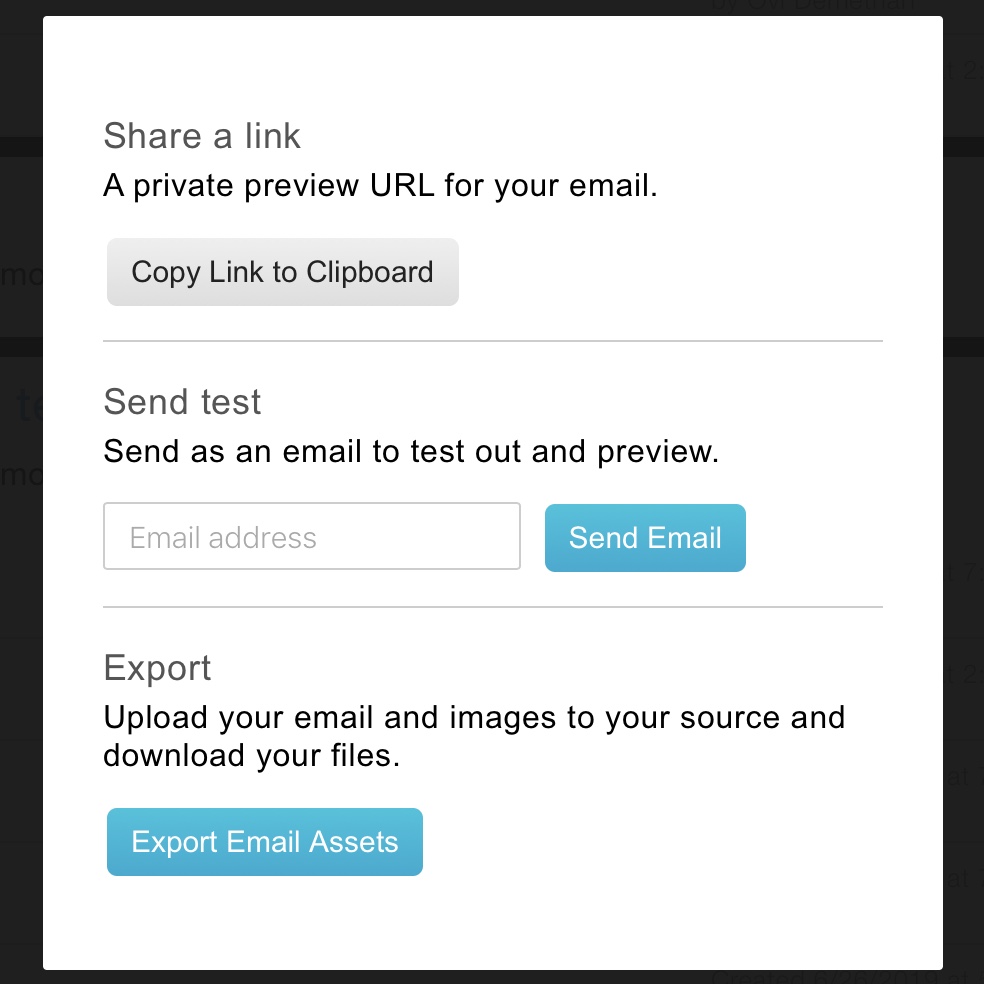 Manage campaigns and content assets in one place
Import all your templates and keep track of all emails for them
Organize and keep an archive of all email campaigns
Manage your team and see who is making changes