Flexible email editing made to work around your custom template
Point and click editing, drag and drop building. Use your own developed template and utilize your organization by allowing anyone to join in the review, editing and building of your email campaigns.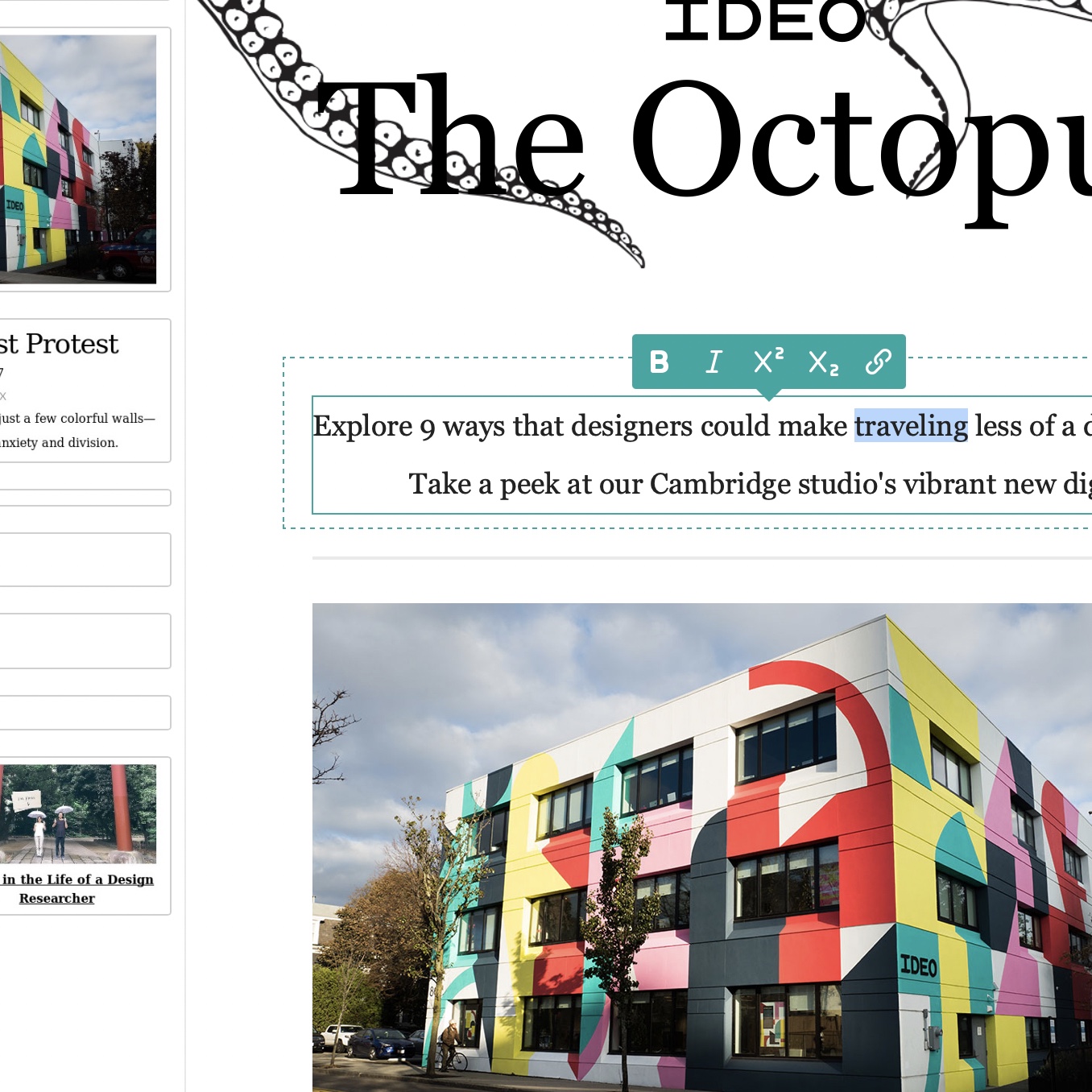 Visual editing
Point and click to edit content, directly, so you see the final results as you're making updates.
Edit inline with context-aware options
Rearrange content blocks
Preview mobile and edit specific content
Layout-building
Build using content blocks and save settings for future reuse.
Drag and drop sections to stack
Use alternate versions of components
Save any layout to use again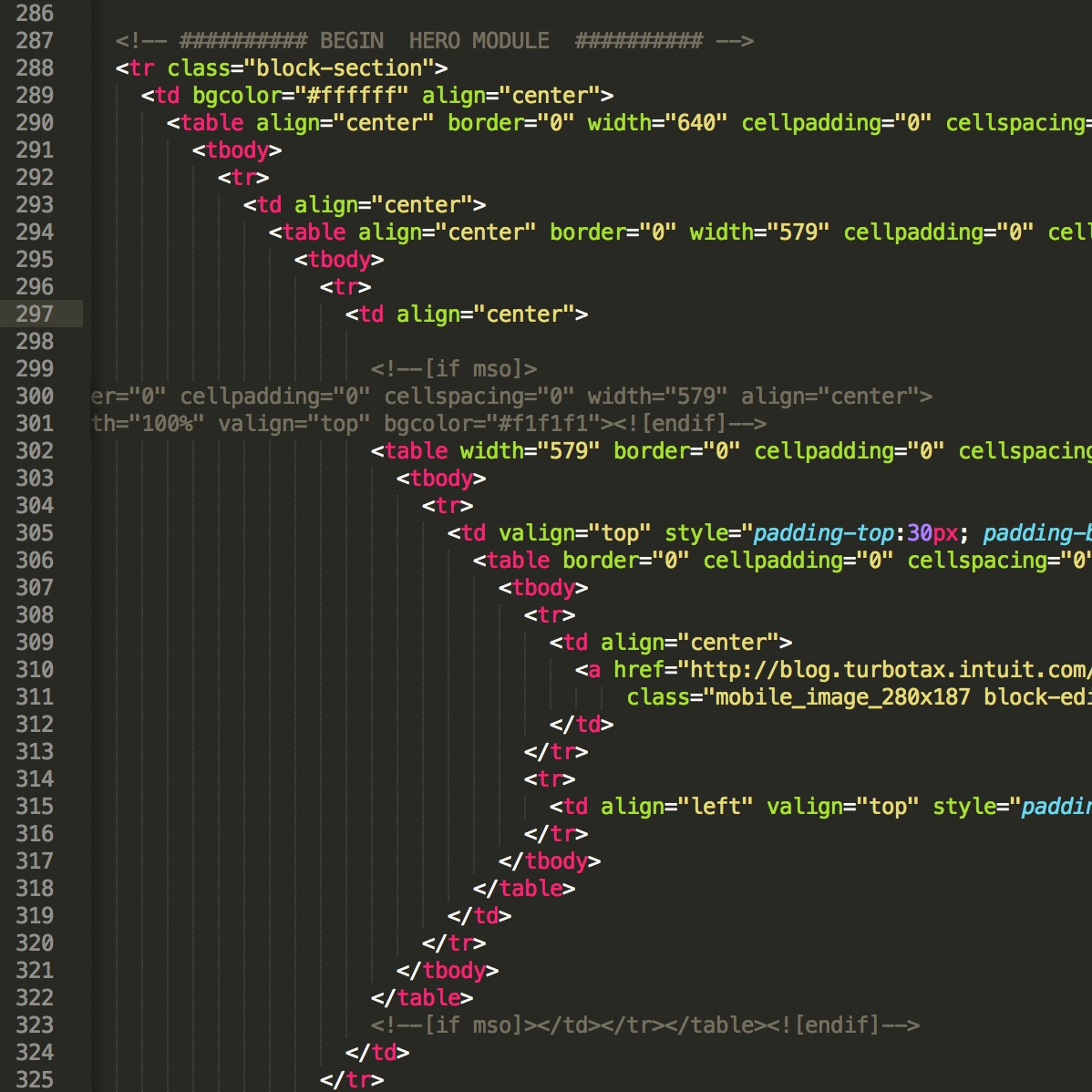 Custom template implementation
Flexible template tagging made to fit your template design and editing requirements.
Add simple tags to easily setup functionality
Fits around design and coding workflow
Control content edits based on team needs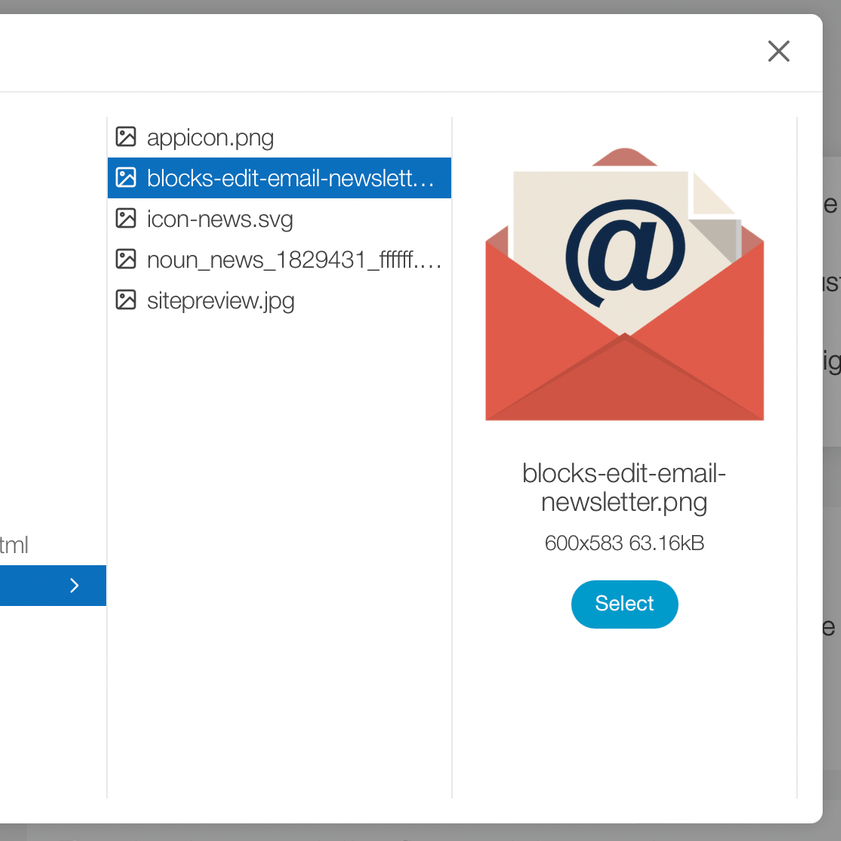 Content assets integration
Connect to your asset library and export your email, ensuring it's ready for send-off.
Browse your remote images
Standard FTP/sFTP and Amazon S3
Export with live image URLs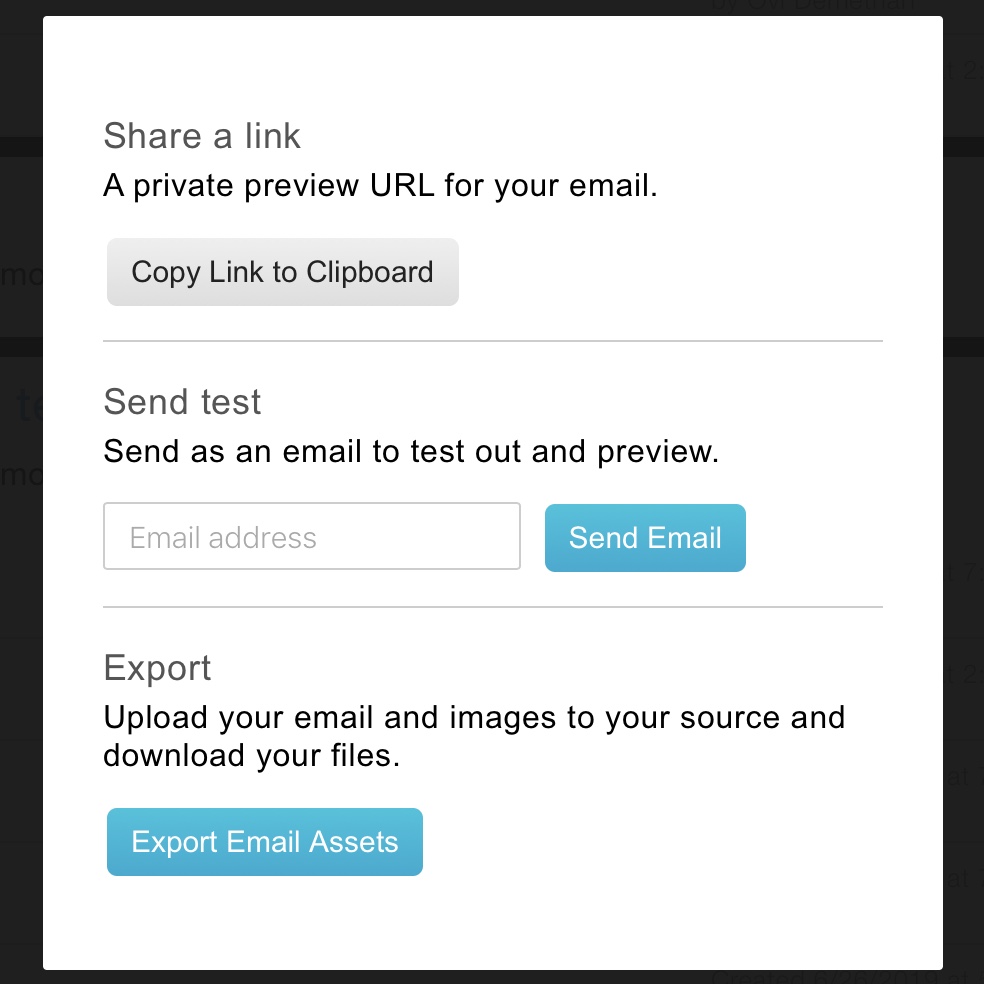 Review process
Invite team members to make edits, or share a preview with them.
Assign to a specific template or email
Reduce back and forth edits and QA'ing
Send out a preview email, or share a link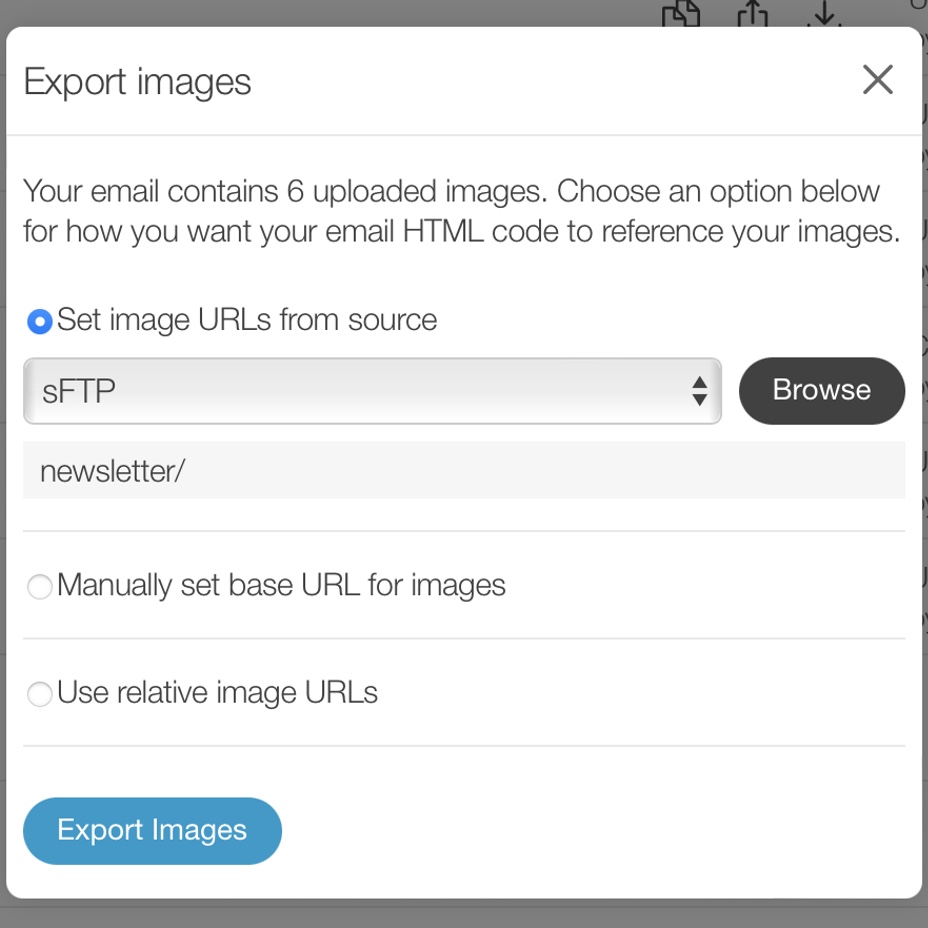 Exporting
Output standard email code to use with any email provider.
Ready-to-send, no further coding needed
Export HTML code or copy/paste to service
Emails are always platform-agnostic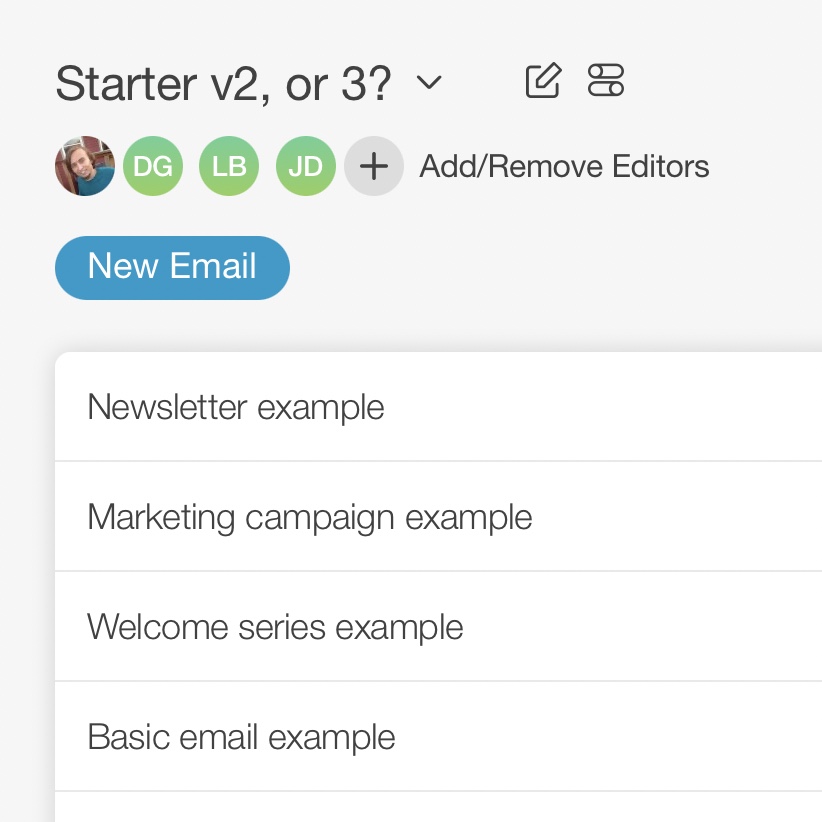 Campaign management
Dashboard of your email campaigns, all in one place.
Keep track of all emails per template
Organize an archive of campaigns
Manage team and see who is making edits