Streamline your email production workflow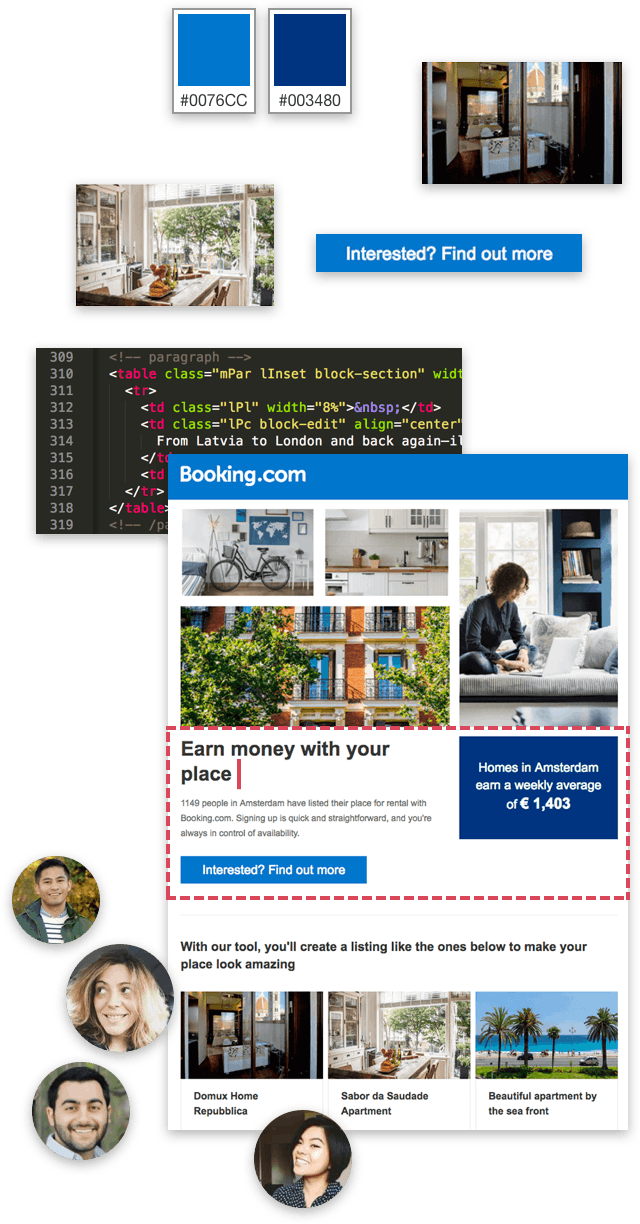 Fully-utilize your company's branding

Strategically use your design styleguide, code library, and content assets, so you can produce more emails, more easily while consistently maintaining a high level of quality.

Save time and increase output

Save your team's time by writing content directly in a template and eliminating back and forth between code, copy, and testing. Never miss a marketing opportunity by quickly turning around email campaigns.

A content management system for email

Like websites, email now has its own CMS that works around good design, clean functional code, and collaborative content editing capabilities. Blocks Edit is made for email geeks, by email geeks.
Anyone on your team can build and edit emails
Designers, developers...
Design and build templates and define editable areas around the design, so as content is updated the design and code remain intact
Marketers, editors...
Build new emails and view your content changes live, as you're making them, reducing the need for constant QA back and forth
...and anyone else you need to work with
The simple point and click interface requires no formal training, so anyone can be invited to jump in, review, and make necessary changes to an email
The CEO on the state of the union

Catherine in Finance's tax tips

The contract copywriter

Legal to do a final review

+

Invite as many people as needed
Works with your current email provider
Blocks Edit follows email development standards and is platform-agnostic, so you can import your email's code into your preferred email provider to send out.
...and more!
"Supporting development of emails went from 80% of my day to almost 0. I can now use my time more effectively and my clients have control editing their email content."

— Steven Douglas, Founder, Some Reaction