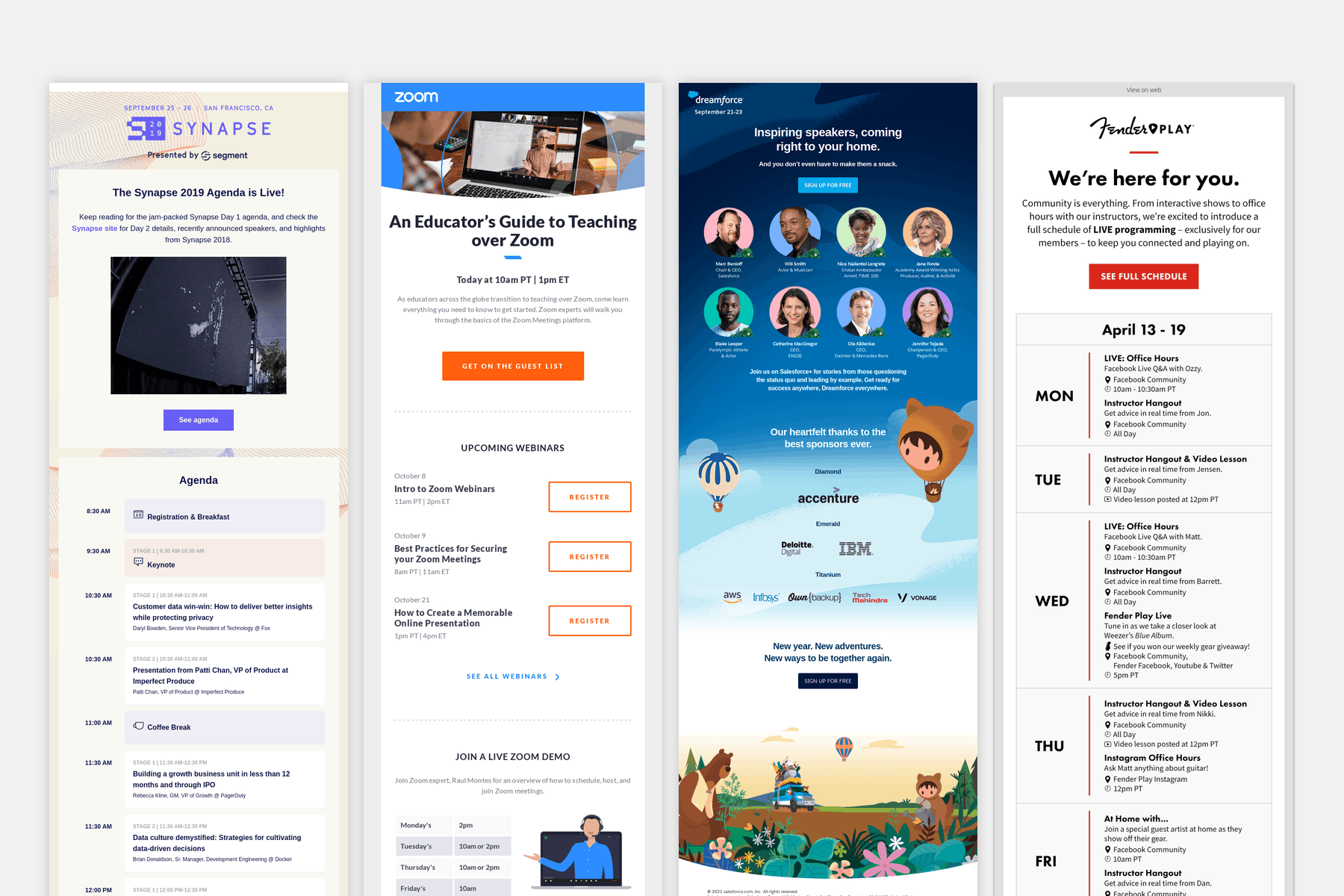 Whether your event is in-person or online, email ensures your audience is updated on a timely basis. From packed multi-day sessions, to single appointment reminders.
Effective patterns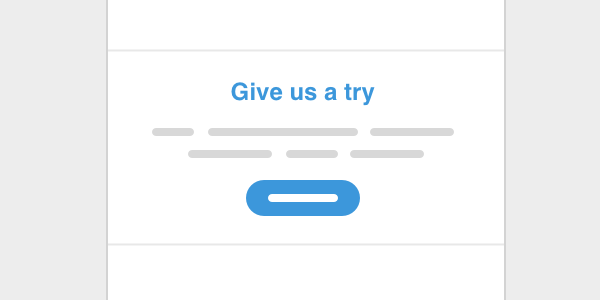 Start with explaining what the event is about and why your readers would want to participate. Educate your audience on its value and why it's worth investing their time (and money) in it. Simplify the RSVP process with a direct call-to-action.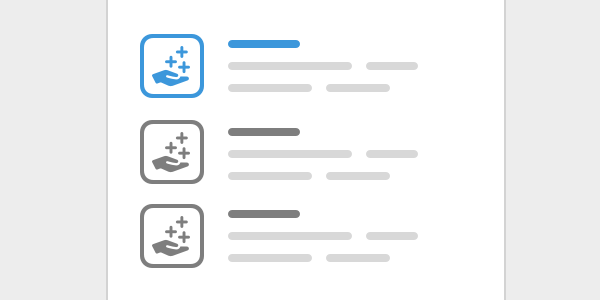 If your event consists of multiple sessions at specific times, consider including an agenda that lists the schedule of sessions and if needed, their specific locations to help your readers plan accordingly.
If you have speakers giving presentations, introduce them to your readers with some information about them and what they will be talking about.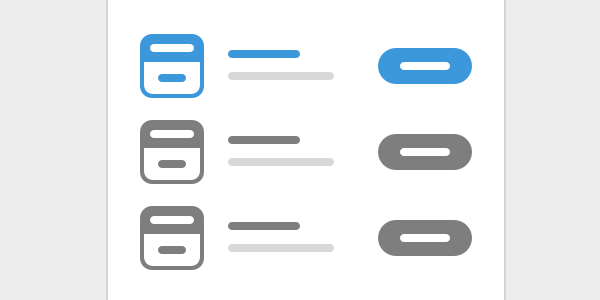 If you have multiple events coming up, include a listing for them with an option to register ahead of time. Show them along with a recent event to allow the reader to consider attending them if they can't make that current one.
Webinars
Webinars are more prevalent than ever as people have started working remotely more than ever before and have become acclimated with interacting with people online. For your emails, include a notification when you go live, and place the post-webinar recording information in case your audience are unable to attend.
Email series
For big events, send out multiple emails as a way to prepare your audience for attending and not overload them with too much information, all at once.
Make an announcement for it - introduce the event, what makes it worth attending, and its date to keep in mind
Dive into the details - break down all the sessions with an agenda, highlight speakers, and present info on the valuable content that will be presented
Registration confirmation - confirms successful signup for event, providing directions on how to access the event and next-steps
Reminder - reminds the person of the upcoming event and any last-minute information they should know about
What to expect from your appointment - details what the customer needs to do to prepare for their appointment
Post-event recordings - include how your audience can access recordings of your sessions, if available
Request feedback afterward - as your audience are participants of your event, ask them for feedback on how it went for them to help better prepare for the next one
Ready to put together your event email? Download our free event email template to use for designing and building emails. And check out other email types and components you can use for your email design.