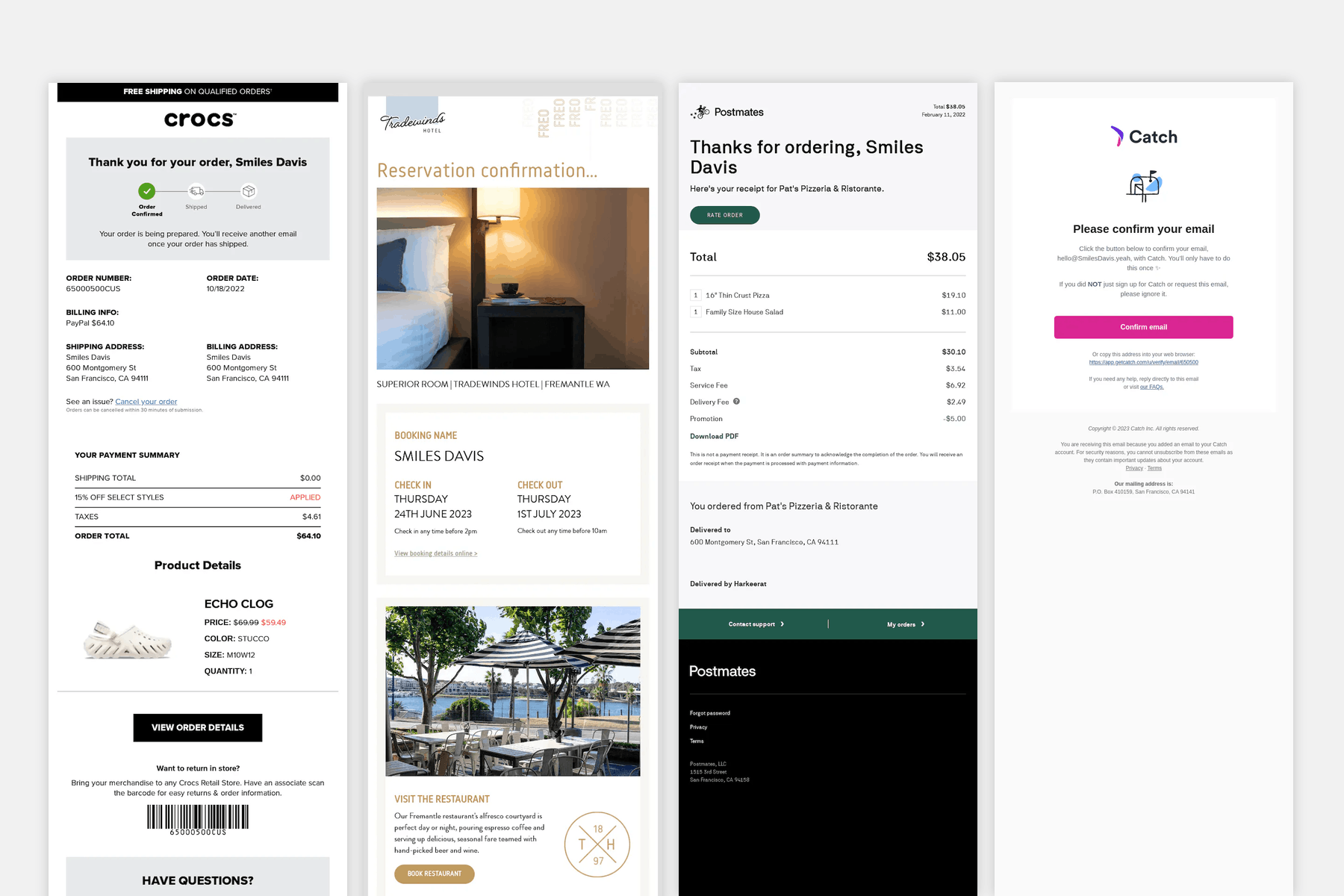 Confirmation emails are all transactional, most commonly used for sign ups and account creation, and purchase and delivery information. Because these emails contain dynamic content, they are often handled by IT departments, though many email providers have API's that allow for bringing in necessary data for automated sends.
Purchase
Order/purchase receipts are the most necessary of emails to send. Start with practical elements like necessary details of what was ordered, customer support contact info, highlighted FAQ's, and any options for making changes to an order (like updating their shipping address). Including images for the products makes it easy for the customer to ensure it's what they ordered. In your totals, highlight discounts given.
Additionally, show related products for cross-selling opportunities, if applicable to the customer and their specific order. Show added value, like info on your rewards program (and how the purchase can be applied towards their account), or any discount offers on future purchases.
And delivery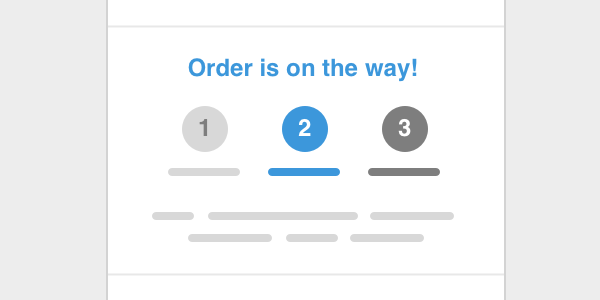 If the order requires processing and/or delivery, include details on how your customer can check on the status, like a tracking link, and make the expected delivery date clear. Consider showing a status bar with the important steps of the process. And if needed, send out multiple emails for the steps.
At the end of the process, ask for feedback on the purchase experience, or for a review of the product(s) or service(s). And options to share/refer to friends and family. You can offer a discount code as incentive to share.
Required actions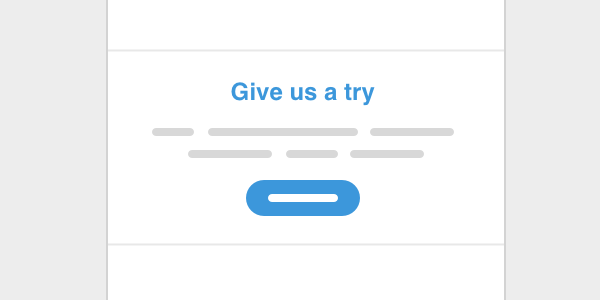 There are confirmation emails that require an action to be taken by the user. Such as verifying the email address that they signed up with, moving forward with a password reset, or downloading expected digital assets. In these cases, copy should be kept short, with a clear call-to-action. Related content, like helpful tips, can be added below the key information.
Helpful notices
Notices of actions made are also good to send out. Like when important changes are made to their account. Or a payment method is updated. Or for an appointment that's scheduled.
Even letting users know you've received a message that they sent, either via email, or by submitting a form on your website. Be sure to include when they can expect a reply.
Ready to put together your confirmation email? Download our free confirmation email template to use for designing and building your emails. And check out other email types and components you can use for your email design.