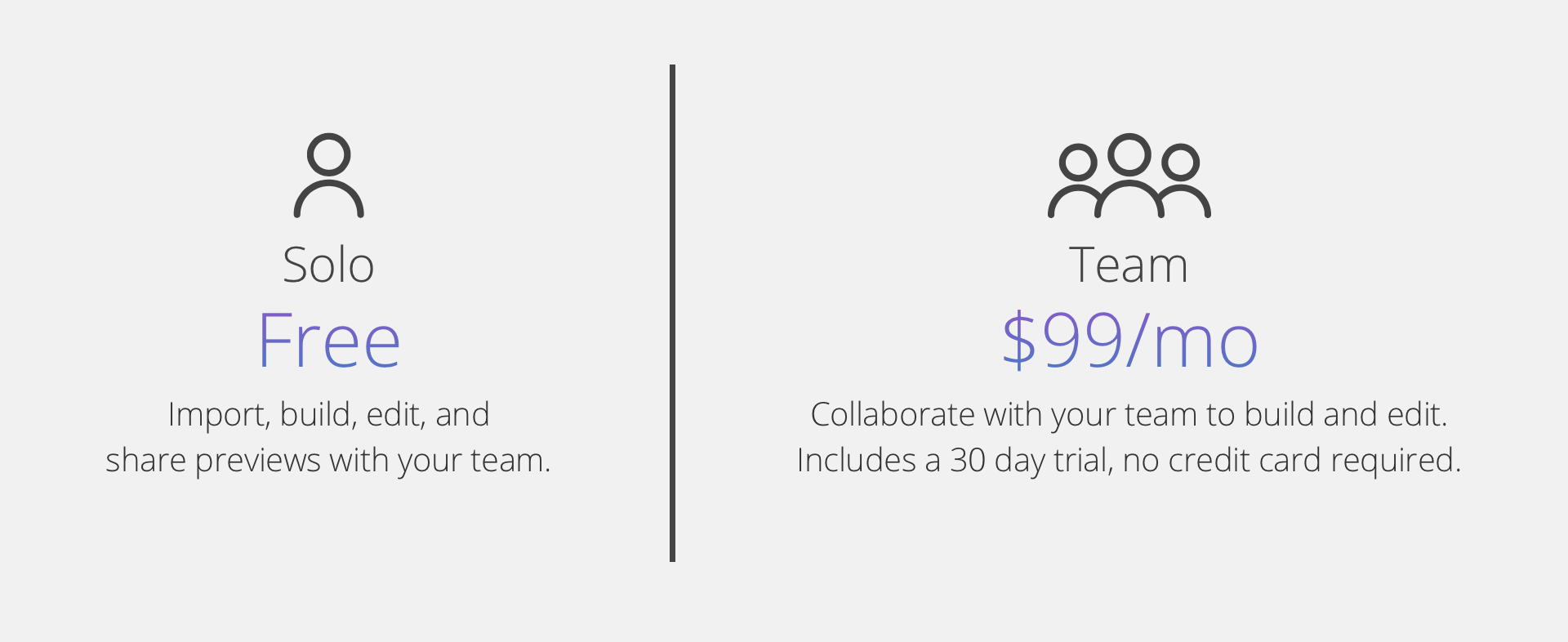 We've just made our single-user version of Blocks Edit free. It includes all editing features along with sharing and exporting. With no limits on templates used or emails built.
If you want to bring your team in, it's now just $99/month with no user limit. And, you can give it a try for 30 days before deciding to pay.
Making it easier
We think Blocks Edit is the easiest way to build and edit your custom-branded emails and we decided to make our pricing just as straightforward.
Whether you currently have a template you're working with, or have been looking to try using one for your emails, Blocks Edit is completely flexible and works around your template code to add any editing features you need.
Better editing, better emails
Last month we released an upgraded editor, rebuilt from the ground up to work faster and more intuitively. Our goal is to make Blocks Edit as accessible as possible, so anyone can build the best quality email campaigns.
Our template setup is also a part of what makes it simple with our HTML tagging model that allows you to add editing capabilities to your template in as little as 5 minutes. From inline editing of text and images to drag and drop components.
A true point and click editor. Easy template setup. A free for life plan. All you have to do is sign up for your account.