The welcome/onboarding email is the first impression a company makes with a new customer or newsletter subscriber via email. It sets the tone for future communications from your brand. The whole process of sending a welcome email can be automated and sent right away, right after sign up.
You want to design emails in a way that authentically reflects your brand. Stick to your style guide and try to keep the email experience consistent in look and feel with campaigns in the future.
Effective patterns
Add value by providing next steps. Next steps are important for setting clear expectations for new subscribers who probably aren't sure what to do next. Lay out their on-boarding steps and what they need to do to fully setup your product or service. Lead them towards the "ah-ha" moment, the core value that you have to offer. Have a clear call-to-action as a next step or recommend products/services/features to start exploring.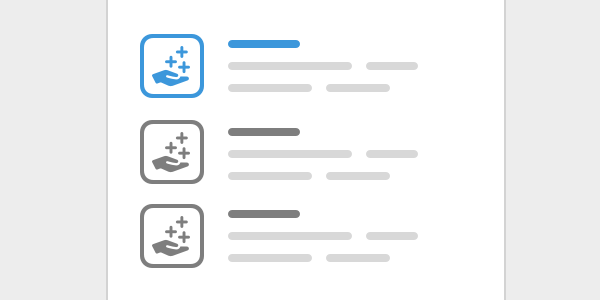 Include helpful resources. Link to content on your website that will give your customers more context about what you do and how you do it. A How It Works section educates the subscriber about the product or service on offer. Whether it's tutorial videos, an FAQ page, or helpful blog posts containing best practices, give them the tools they need upfront.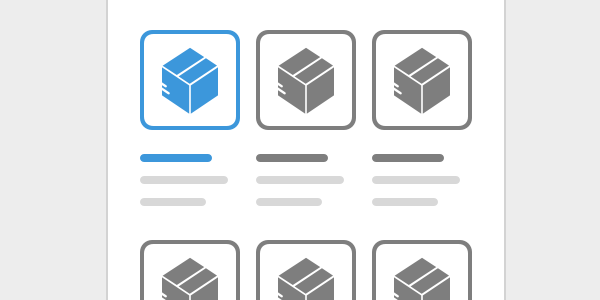 Personalized introductory offers on products are something consumers often want. If you base these offers on the information they've provided, the welcome email can help drive ongoing interest.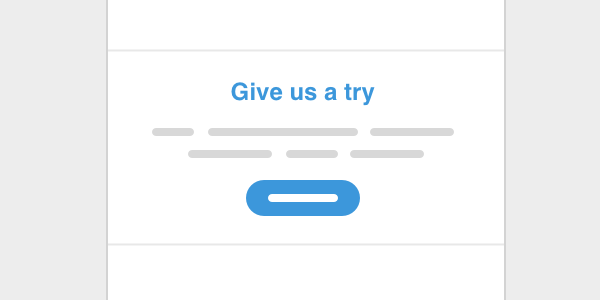 Provide information about customer service and ways your customers can get help if they need it. Adding this contact information to your welcome email is a great way to lay the foundation of trust needed for building a relationship.
Additional content ideas
Tell your company story to let your customers know you can relate to the problems they're facing and that you've been there. Who you are, what your brand is about, and what is the story behind their product.
Reiterate your unique selling points to confirm you're the right choice for them. Include an overview of key benefits and features worth highlighting.
Build trust by putting a face to a name with a photograph and message from the company's founders.
Acknowledge how grateful you are to your subscribers for taking their time to subscribe by saying "Thank You".
Show how other customers are using your product or service with customer testimonials and case studies.
As a series of emails
If you find that you're including too much information in your welcome email, you may want to consider a series of emails instead for an onboarding process. Make sure all emails contain an "unsubscribe" option.
Most series-based welcome/onboarding emails have between three and six different emails in them, and the automation plays out over a week or two. The right number of welcome emails and when you send them is going to depend on your industry, your target audience, and what you're offering.
Ready to put together your welcome/onboarding email? Download our free welcome/onboarding email template to use for designing and building emails. And check out other email types and components you can use for your email design.