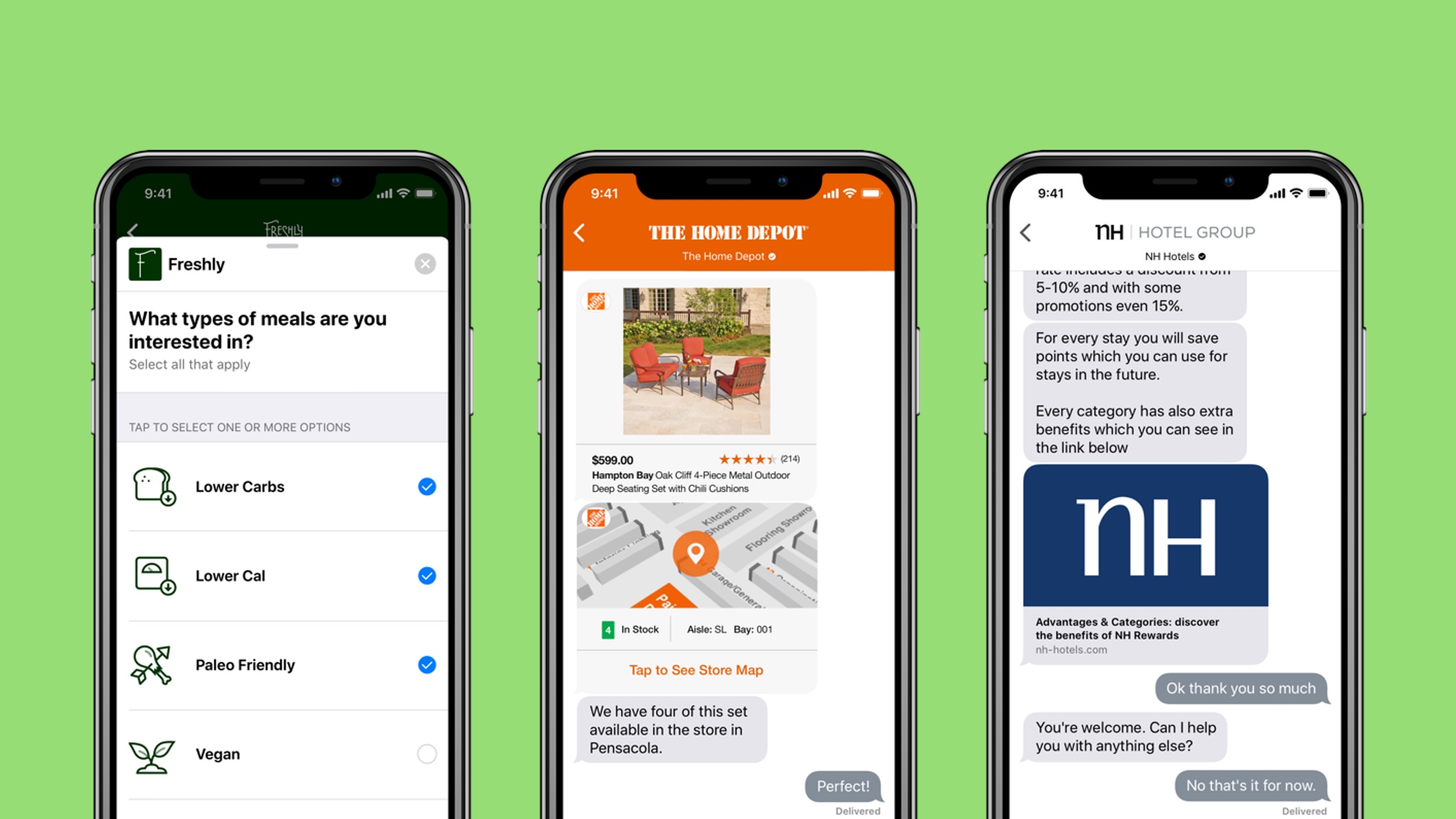 Interactive messaging is the idea that beyond just text, users can get additional content they can interact with. Whether, it's automated using Chatbots, or with a customer support platform. The key thinking behind this approach is that chat, having a back and forth discussion, provides a simple, intuitive user experience.
It stems not only from our frequent use of text messaging, but from social media as well which has made marketing more conversational. When done right, Email can be a part of the conversation and do just what both interactive messaging and social media platforms are doing: engage with customers in an interactive discussion.
An on-going conversation
Email is the original platform for conversation through text, graphics, and interaction. But, in automating our emails to customers, we sometimes tend to forget this, with many of our marketing emails coming off as static/informational. While these kinds of emails certainly serve their own purpose of course, to make them more like conversations, think about the way you normally use email with your peers:
Short, straightforward responses to an inquiry
Something to review in the email that takes some time
A specific task, or multiple tasks to keep track of
With that in mind, having a conversation with customers can be done by telling a story around your marketing messaging where each email is a small part of a journey and the customer is the hero. This allows them to engage by having something to follow up with:
Asking them to respond directly with options for how to do so, or giving them a survey to fill out
Sending them valuable content resources to review and providing next steps to take
Giving them simple tasks that tie in and lead directly towards their goals
Interactivity doesn't mean gimmicky
As cool as fancy animations and interesting click techniques are in an email, being interactive simply means guiding the reader towards an action. And that's really what's at the heart of conversational marketing. If you take a look at the elements of interactive messages, they're essentially just text, graphics, and form fields, put together in a straightforward design. The interaction comes in how the user responds which leads to a follow-up response. Here's how this can be applied to email:
Instead of including too many details, keep the email short and easy to read and include a few links for further info to targeted landing pages
Based on their choices and their actions on the landing pages, send specific follow-up emails with further details and options, again keeping the email short
Utilize design to organize information in a visually pleasing way, like a table or list, or a purposeful photo, or an informational graphic like a map
Utilize simple forms for quick feedback, like selecting categories of interest
Breaking down emails as conversations makes it easier for customers to take action on them and gives them a sense of progression in doing so. It also allows you to gather valuable data for follow-up emails that become more targeted to the customer.
"Breaking down emails as conversations makes it easier for customers to take action on them and gives them a sense of progression in doing so."

Tweet This
Along the way, you should also include customer support chatting and social media as contact options. And make sure to have every marketing message sent out allow for replying to directly, even if it means the email gets forwarded to a customer support system. Because the Reply button is part of what makes an email interactive and conversational!
Find out how you can use Blocks Edit for building your conversational marketing emails. Request a demo or sign up for free to try it out with your own custom branded templates.