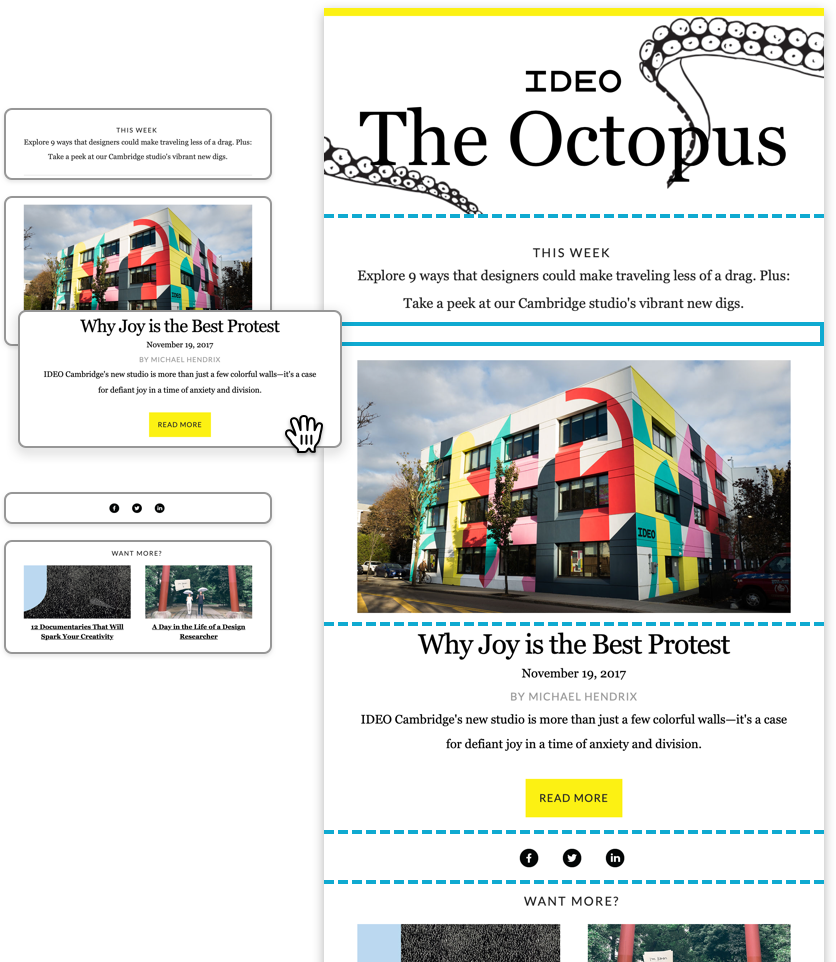 Edit content faster by editing around your design
Standard email editors generally have a bunch of options that most likely need a professional to figure out as it involves a lot of tooling (setting colors, fonts, spacing, etc). Adding editing options around your own custom design allows setting guidelines for what gets edited and how.
Never miss a marketing opportunity

Reuse email elements to turn around a campaign in hours instead of days, or quickly update copy in minutes.

Just content, no coding needed

Focus on writing and editing your content without worrying about the code behind it.

See a live preview of your email

Edit content directly to see exactly what the email looks like, eliminating unnecessary back and forth.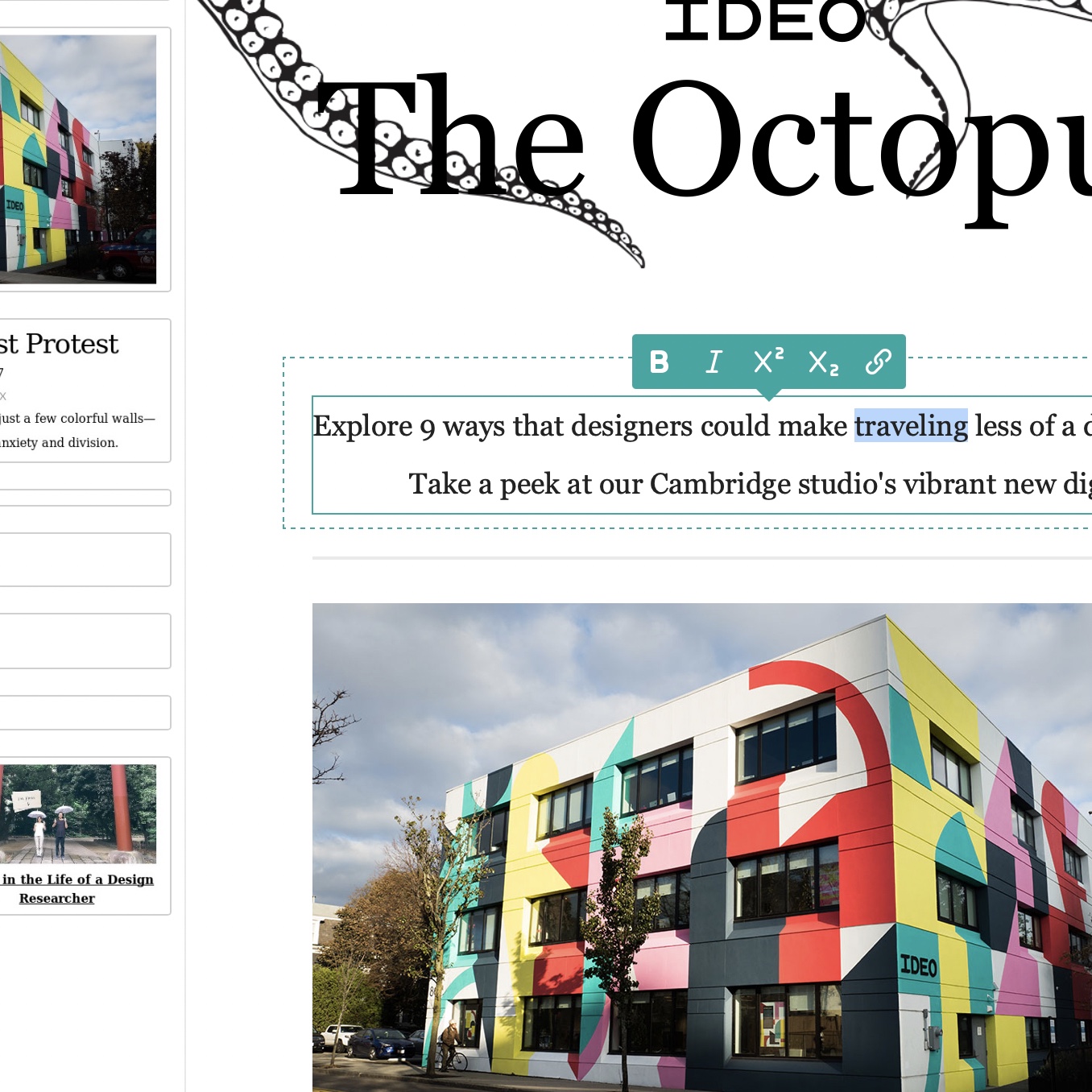 Visual editing
Point and click to edit content, directly, so you see the final results as you're making updates.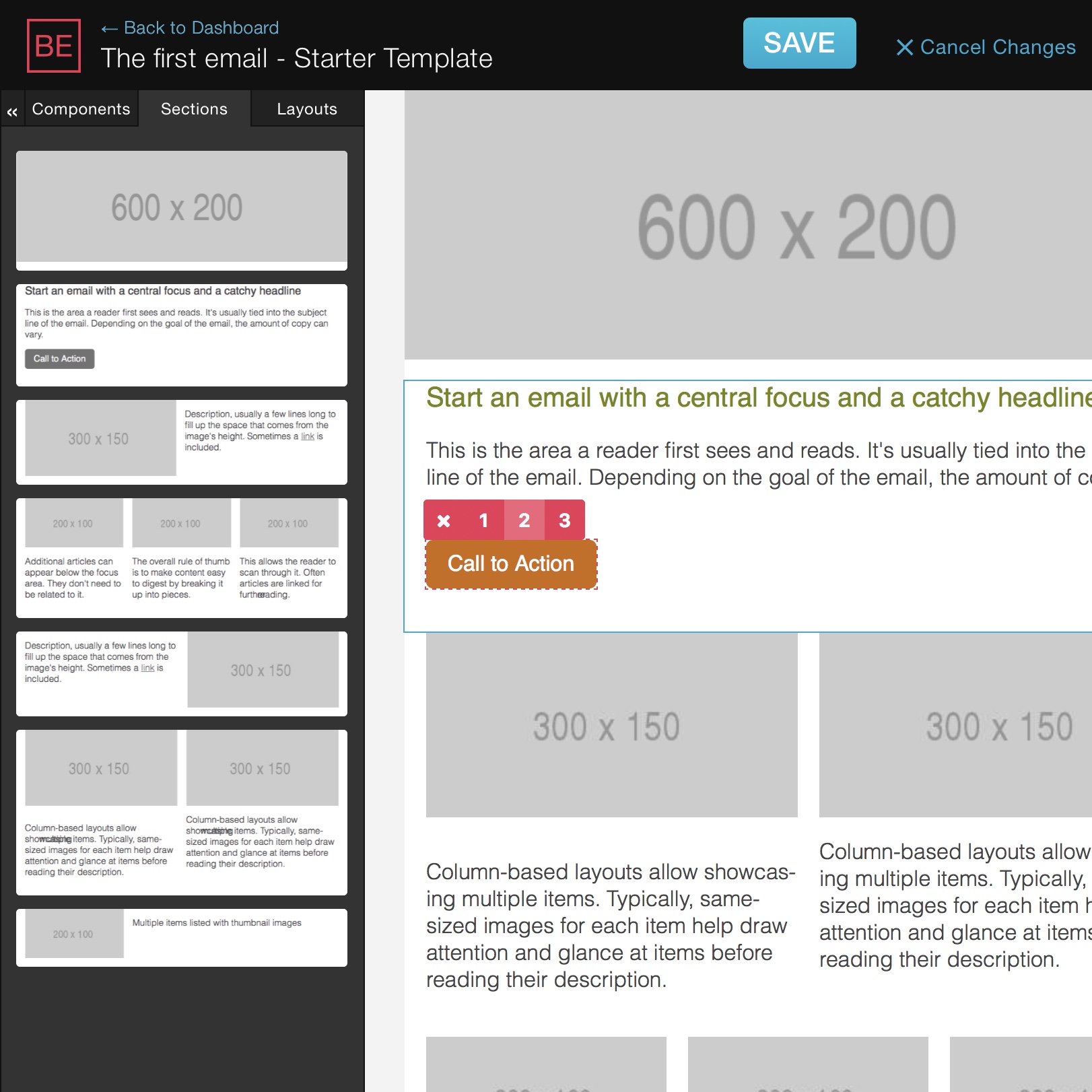 Layout-building
Build using content blocks and save settings for future reuse.